Cayucos Surf Company Sweatshirt's
Welcome to our on-line store based out of beautiful Cayucos located on the central coast of California. We wish you were able to visit our amazing team in store, but we are happy provide you with any Cayucos Surf Company gear you need.
Shop Here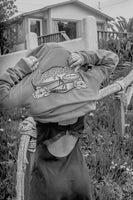 Cayucos Surf Company Best Sellers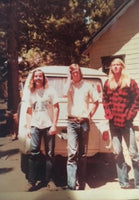 Owner Kevin McClory (on the left) opened Cayucos Surf Company in 1996.
After have surfed all over the world, and then eventually landing on the Central Coast, decided to open a surf shop here in Cayucos. He has been serving families, and now is watching those kids kids coming into Cayucos Surf. Cayucos Surf has now relocated to a 1909 nostalgic building here in Cayucos, located at 146 N. Ocean Ave. Come by and check out all the new gear we have and the museum that we have collaborated with the Cayucos Historical Society.
Cayucos California

Check out cool things to do in our area
Boards on Consignment

Give us a call to sell or come in to find yourself a new board
Boards on Consignment
Give us a call to sell or come in to find yourself a new board